Wycliffe Book Club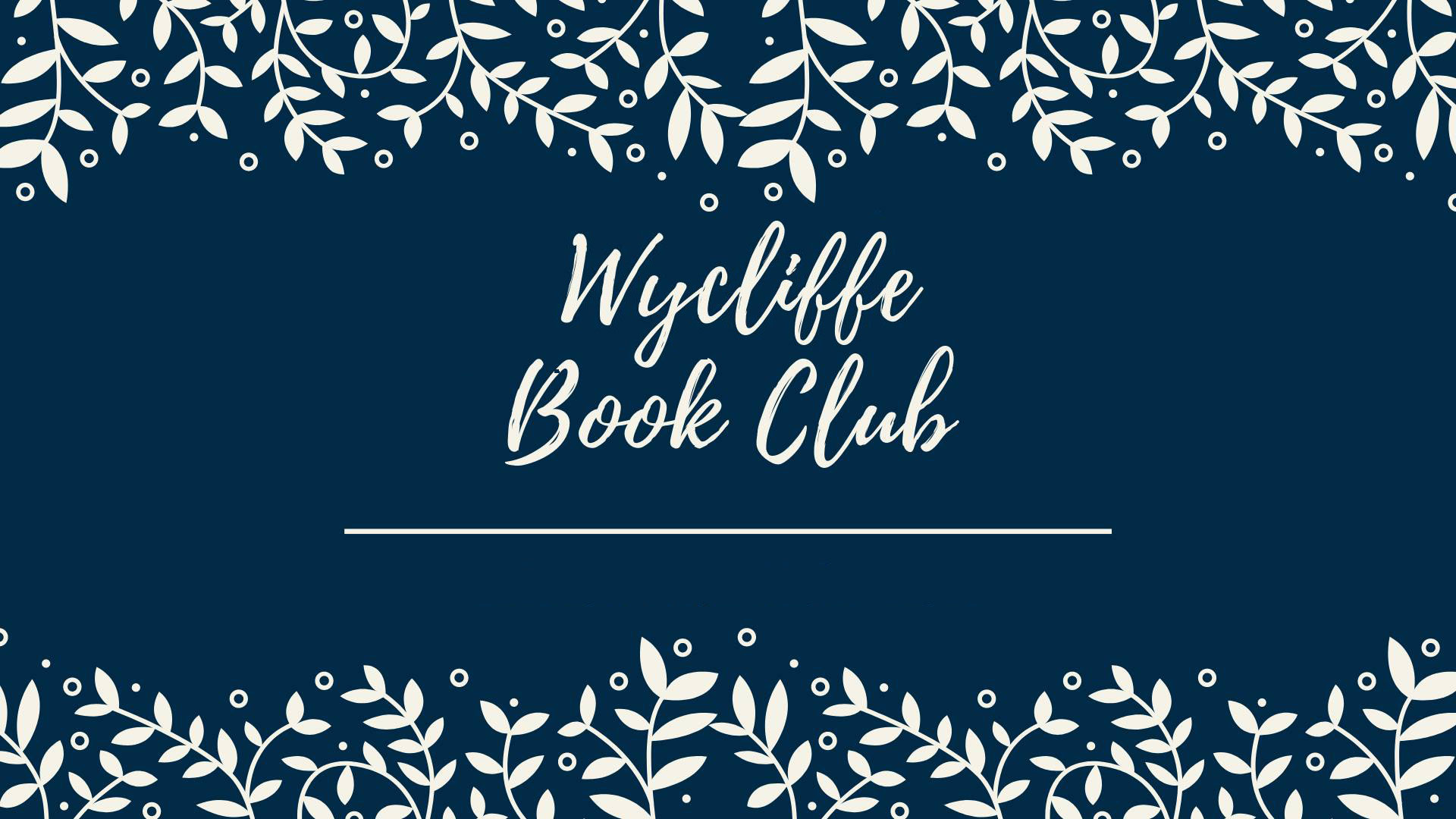 Wycliffe College's Book Club purpose is to encourage conversation about current topics. It is open to everyone in Wycliffe's community and those in the greater community.
---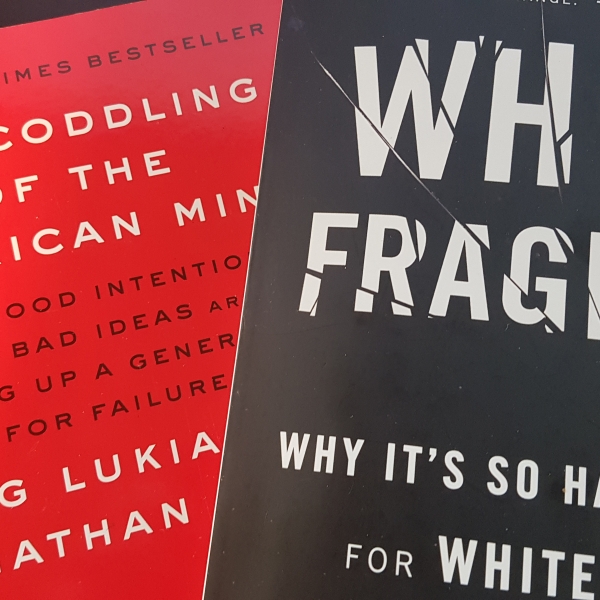 There have been significant changes in our culture in the last decade. The rise of the #metoo, Black Lives Matter, the phenomenon of Donald Trump, questions of free speech on campus, trigger warnings, gender equality, LGBTQ+ rights, and a host of other issues seems to be widening the gap between the left and the right. More problematic is the increasing difficulty of having conversations around these topics due to the polarizations that they have created. Such cultural moments are not foreign to Christian community and increasingly are causing divides within it. These are important issues that we ought to wrestle with but often we struggle with doing so well. What role does the church play in speaking into this time? How can we as a seminary community seek justice for our broken world? How is the Gospel the answer to this brokenness?
This book club is not for the faint of heart; two provocative books have been selected to intentionally cause discomfort. The goal of these books is to help us try to understand what is happening in our culture, or at least the authors' perspectives on what is happening. Our time together is an opportunity to understand each other better, our world better, give us a place to reflect on how to minister better to our neighbours, and discern what our prophetic voice is for our society. These 6 weeks will stretch you personally – intellectually, emotionally, and spiritually – and we hope that God will use our time together to strengthen the bonds of our community and make us more effective for his purposes.
Books:
Lukianoff, Greg, and Jonathan Haidt. The Coddling of the American Mind : How Good Intentions and Bad Ideas Are Setting up a Generation for Failure. New York: Penguin Press, 2018.
 
DiAngelo, Robin J. White Fragility : Why It's So Hard for White People to Talk About Racism. Boston: Beacon Press, 2018.
 
Schedule – Thursday Evenings 7:30-9:00 pm
July 23
Devotional: It started in the Garden – Human Sin and a Broken World
Coddling of the American Mind: Chapters 1 and 2
White Fragility: Introduction and Chapter 1
July 30
Devotional: Division and Difference in Corinth
Coddling of the American Mind: Chapter 3
White Fragility: Chapters 2, 3, 4, 5
August 6
Devotional: Who is my Neighbour?
Coddling of the American Mind: Chapters 4, 5
White Fragility: Chapters 6, 7
August 13
Devotional: A call for Biblical Justice: Amos
Coddling of the American Mind: Chapters 6, 7, 8
White Fragility: Chapters 8, 9
August 20
Devotional: The weaker brother: A lesson from Rome?
Coddling of the American Mind: Chapters 9, 10, 11
White Fragility: Chapters 10, 11
August 27
Devotional: Christian suffering and Christ who suffered for us (Revelation)
Coddling of the American Mind: Chapters 12, 13, conclusion
White Fragility: Chapter 12
---
Guiding Principles
Values:
Demonstrate Mutual Respect
Seek Mutual Edification
Biblically Grounded Reflection
Fair, Open, and Free Dialogue
Seeking to understand, not to be understood
Intellectual Rigour and Honesty
Willingness to allow the Holy Spirit to speak to us
Participation Guidelines:
If you are hoping to participate in the small group discussions, please come prepared. These conversations are marked by a lot of bias, misinformation, anecdotes, and ignorance. The goal is to read something that you would not normally read, sympathetically engage with it, and to grow in your understanding of another perspective.
We hope to foster a safe and open space for conversation. Please help contribute to this atmosphere by providing your colleagues an opportunity to share their opinions freely. Equally, if you share an opinion please afford your colleague an opportunity to gracefully disagree. At the end of the day, we are all in this together.
We want everyone to have the chance to speak. Please give space to everyone who wishes to express an opinion or question. Also, some may feel compelled to stay silent and listen, we want to give space for people to do that as well.
Technology Notes
Needed Technology
To participate in the conversation you will require a desktop/laptop/tablet/smart phone that has a webcam, microphone (a webcam typically has a built in microphone), and speakers. To access the meetng by phone go to https://us02web.zoom.us/u/kbqVyZA08T to see a list of available local phones numbers in different regions.
Zoom 
We will be hosting the Wycliffe Summer Book Club on Zoom. If you are new to Zoom visit https://www.youtube.com/embed/hIkCmbvAHQQ?rel=0&autoplay=1&cc_load_policy=1 for a tutorial to join the meeting. Another helpful link is the chat feature (https://support.zoom.us/hc/en-us/articles/203650445-In-meeting-chat). After you registered for the session you should have received an email with a link to the Wycliffe Summer Book Club. We will be meeting 6 consecutive Thursdays and the link you received is good for all six, so don't throw out the email.
Connecting 
Zoom runs on Linux, PC, Mac, Tablets, and smart phones. Each platform has its own app and when you attempt to connect the first time you will be given the option to download and install the app. You can do this now by clicking on the Zoom link and step through the process. When you get to the window saying you need to wait for the host to start the meeting you are good to go. If you did this well in advance of the session starting you can close the window and click on the link when the first session is going to start. 
We request everyone have their video enabled so everyone gets a chance to see who they are talking to. However, after connecting, you experience constant freezing of the speaker or you lose your connection we recommend turning off your video (click on the video camera icon in the bottom left corner.) We encourage people to use Google Chrome or FireFox as your browser. Internet Explorer and Edge should work but it can be "clunky" and annoying to use it for Zoom. 
If you experience difficulties you can email us at events@wycliffe.utoronto.ca and we will attempt to assist. Note that we will also be busy during the session so we may be delayed in responding. As mentioned above, try connecting to the Zoom session now. If you are going to experience problems, this is where it will most likely happen. You should also have a look through the Zoom help videos to get better acquainted with Zoom, https://support.zoom.us/hc/en-us.