Graduate Student Spotlight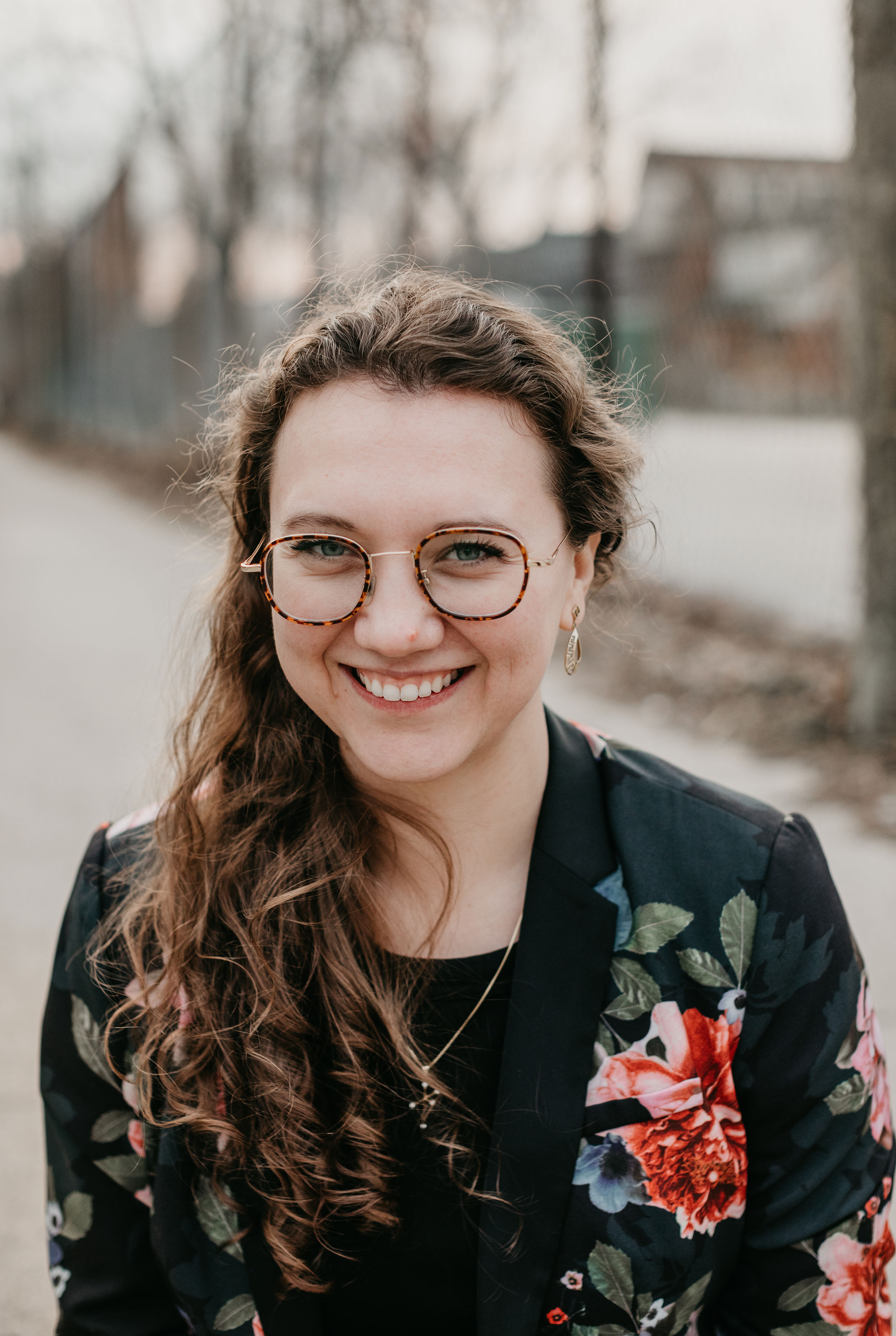 Kira Moolman
The following was given as a speech at the Principal's Dinner on September 24, 2019.
My name is Kira Moolman and I am a third-year student in the PhD program. My research explores the stories we tell children about death and how these stories challenge the narratives adults tell themselves about death.
Some of you may recognize me from a while back, as I also completed a Master of Divinity degree here. It was while writing my master's thesis that I first became interested in this research area.
Before moving to Toronto I lived in Hamilton, Waterloo, the small town of Russell, Manitoba, and before all that Pretoria, South Africa, where I was born. So when people around Wycliffe ask me where I am from I often just point up. I've been living upstairs in the residence for a long time and this is easier than repeating the litany of cities.
I originally began theological studies because of my university chaplain. He had my dream job: he lead worship, mentored students, and taught classes. I could not imagine a better role, and a friend of mine named Justine recommended Wycliffe as a seminary.
Justine told me if I was going to seminary, I should go to Wycliffe because, it combined theology and praxis, it had a diverse mix of students, both culturally, and denominationally, and it was a place that equipped people for many different vocations, from nonprofit developmental work to parish ministry.
So I applied, was accepted, moved in, and five years later, I am still here. Now I'm the one recommending Wycliffe to everyone, including my mother, who has just started auditing Marion Taylor's Old Testament class. (If you have not taken a class here yet, you should!)
Because where else can you find this level of intellectual engagement and rigour combined with such a strong sense of community, and a shared faithfulness to Christ?
A few weeks ago our chaplain, Annette Brownlee, came to speak to the doctoral students at our weekly lunch. She described how lonely the process of graduate studies can be, especially when classes are finished and you are studying for exams, writing your proposal, or chipping away at a dissertation. As she went on, I could see the new students in the room looking more and more wary, and the older students looking more and more weary. We all sat there, thinking, "She's right!" and "Just what have I signed myself up for?!"
Annette gave us some encouragement, an emergency plan for when we faced loneliness and depression: "Get yourself to the chapel," she said. "And then join the other students in the study room, and go to the refectory for that 4$ lunch." It's pretty good advice.
Now at this point in my program I am just studying for exams. This is the first September since I was five that I have not had classes to attend! Most people respond to that statement with a "Congratulations!" But I love going to class — that is why I have been in school for so long!
Annette is right: I have discovered that doctoral studies can be lonely and gruelling work.
What I love about Wycliffe though is that in the midst of our work, we can go to any hallway in the school and find someone to talk to or pray with, or knock on a professor's door, or join the community at lunch. And when I am discouraged or overwhelmed in my reading, I often find the next paragraph disclosing an incredible truth about the God we love and serve, and I share it with the student working next to me, and they return the favour, and so we continue to learn together.
And when I am most discouraged, I remember that at the end of every day I will be praying with this community and when I wake up I will find myself back in the chapel to do it again.
Wycliffe is a microcosm of the kingdom, of the body of Christ, even as it struggles and seeks to be just that. I am so glad to be a part of it and I am glad that you are too.
Thank you for your prayers, your support, and all the ways that you love this school. And thanks be to God, who builds this house, so that we do not labour in vain.